There's a lot more to take in at the 2012 Olympics being held in London, than just the cut-throat competition. It's the Nails! Fashion conscious sports women are sporting trendy nails with designs either inspired by the Olympics or their nationality.
As the camera focused on the detailed swimming strokes, the dedicated archery poses and tennis shots, the pretty nails zoomed to attention. The best nails spotted are those with the designs of Olympic Rings and the National Flags. Take a look: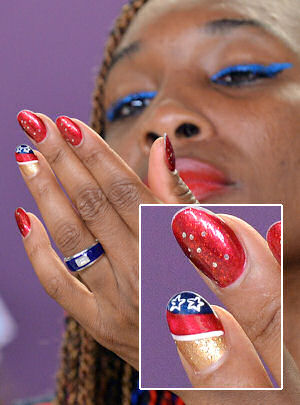 Serena Williams of United States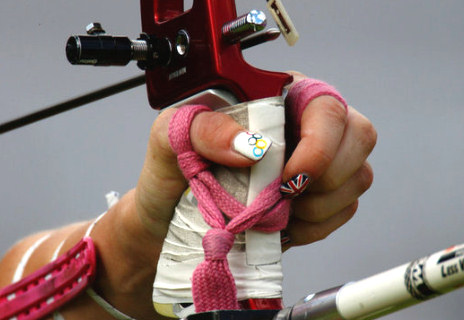 Olympic Rings and the Union Jack on the nails of Archer Amy Olive from UK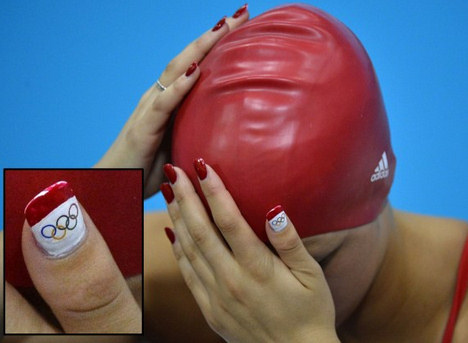 We quite like the chic Olympic rings design that British Swimmer Aimee Willmott chose to sport on one nail, keeping the others solid red. The red and white co-ordinate beautifully with her Adidas swimwear.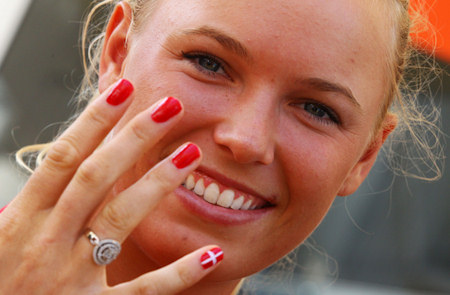 Tennis Player Caroline Wozniacki of Denmark keeps it smart and simple.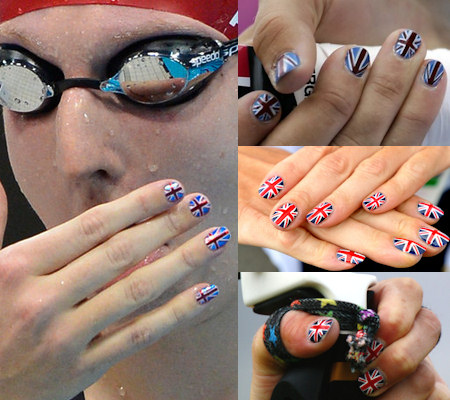 The British Flag: Swimmer Rebecca Adlington, Tennis Player Laura Robson, Archer Alison Williamson and Archer Naomi Folkard, all from Britain.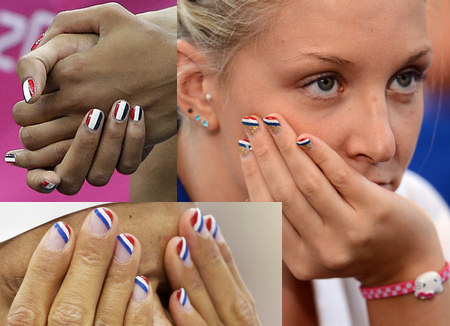 The French Flag: Basketball Player Emmeline Ndongue, Swimmer Coralie Balmy and Swimmer Margaux Farrell, all from France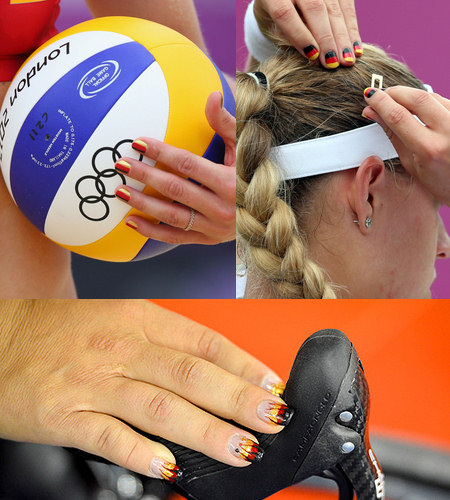 The German Flag: Beach Volleybally Player Laura Ludwig, Tennis Player Angelique Kerber and Kristina Vogel from the Track Cycling Team, all from Germany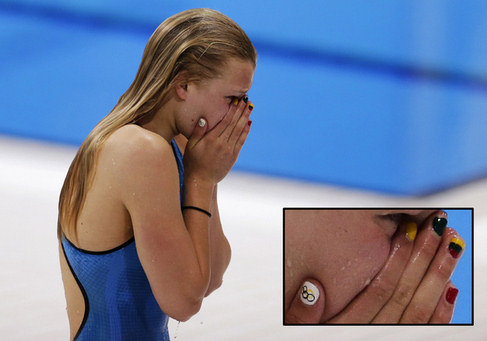 The fifteen year old Gold-winner Lithuanian Swimmer Ruta Meilutyte did her nails in the Lithuania flag colors and the thumbnail in the Olympic rings design.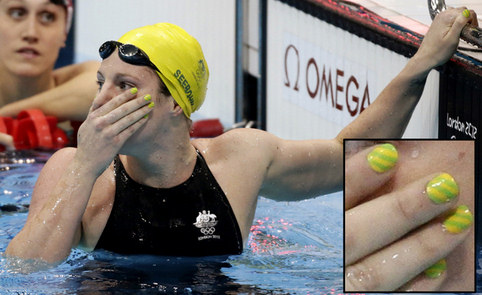 Australian Swimmer Emily Seebohm matched her swimming cap with her Green and Yellow diagonal striped Nail Art