More Gift Ideas: Page 1  Page 3  Page 4  Page 5
5. Jewelry & Watches
Diamonds will not fail to bring sparkle in the eyes of your sweetheart but other jewelry items, jeweled watches, bracelets etc. are also very good keepsakes.
For Men: Men will love to flaunt rings and bands on their fingers. Choose simple and stylish designs that are not too much of a hassle to maintain for them. Latest and limited edition watches will never fail.
Resources:
Women: Heaven is the limit here but do not restrict yourself to buying heart-shaped stuff. Any cute pair of earrings, pendant-sets, rings, necklaces or a dainty bracelet will make their way into her heart. Diamond encrusted watches are a great hit.
Resources:
6. Stuffed Toys
Cuddly teddy bears make great Valentine's Day gifts. Long after Valentine's Day is gone, the teddy bears will still remain to speak of your love for your sweetheart. Most teddy bear companies make special Valentine's Day themed bears carrying cute love messages.
For Men: Yes, stuffed toys are for men too! An ABC news report informed a while back that 1 in 4 men traveled or slept with a favorite stuffed toy animal. Gift him the plush version of his favorite movie or cartoon character or a teddy or doggie dressed in the colors of his favorite team or sport like fishing, golf etc.
For Women: Cute, soft teddy bears, doggies, dolls, birds or any other toy that reminds her of something special that happened between the two of you.
Resources:
7. Candles & Potpourri
Lightly perfumed candles and lavender or rose scented potpourri will make a pretty gift for the host/hostess of the romantic candlelight dinner on the evening of Valentine's Day. You can group rose-perfumed candles, potpourri sachets along with a bouquet of roses for an elegant gift.
For Men: Choose manly scents and designs from candle companies that specialize in candles for men.
Resources:
For Women: Prettily packaged candle sets specially made for Valentine's Day are available from most online retailers of candles.
Resources: Yankee Candle, Party Lite
8. Spa or Salon Gift Certificates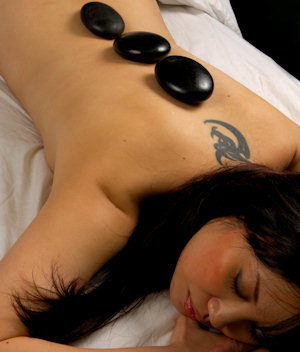 Gift your sweetheart a day at the spa or a massage or any other relaxing beauty treatment at the salon. You can gift them a coupon or gift certificate for any such service in an attractive envelope.
For Men: Men will love the gift of a spa treatment as much as women. Find the best available spa around your area and get them a reservation or gift voucher.
Resources:
For Women: Treat her to the luxury of s spa or make her a prepaid booking at her favorite salon.
Resources:
More Gift Ideas: Page 1  Page 3  Page 4  Page 5