These pretty centerpieces can be adapted for almost any Wedding color scheme. Order good quality roses that match your theme or decor or color scheme and group them in different sized and shaped containers.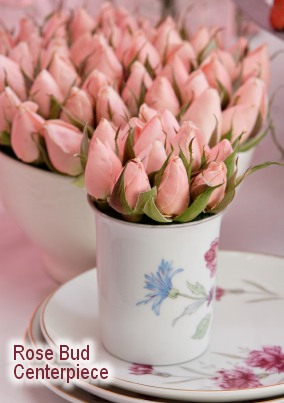 If you can manage to save bowls and cups from the same china that you are using for the dinner, use them to make pretty old-fashioned container for these centerpieces.
As in every flower arrangement, you will need floral foam to start with. Cut floral foam of the size of the container. Pick the leaves from the stems of the roses. Cut roses to the length you need them to be and simply arrange. All roses need to be cut of the same size which makes this arrangement very simple to make and still looks stunning.